Why Is ThyrAid™ The #1 Choice for Thyroid Health?
Read this important information below to discover how ThyrAid™ can effectively nourish, support and balance your thyroid.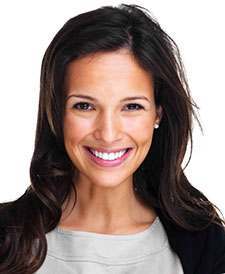 ThyrAid™ is known as the ultimate, 100% natural 'total thyroid support system' today. Thousands of our customers are thrilled that they have found the ultimate in thyroid health since taking ThyrAid™. In fact, they're so happy that they told us they'll never buy any of the 'cheap chemical-based alternatives' ever again. Here's why:
You see, most thyroid supplements contain only a few key ingredients important for thyroid health. Which is why the 'chemical based alternatives' everyone buys in pharmacies might temporarily relieve some of the symptoms - but real effective thyroid health needs to be addressed at the root cause to ensure thyroid functionality is optimized and prevent thyroid disease occurring. Additionally, a total support supplement should provide efficient adrenal support, hormone balance, antioxidant qualities and promote vitamin and mineral deficiencies that may be present. Isn't it time you had a total ultimate thyroid support system that's 100% natural?
Most thyroid supplement alternatives have less than top-notch purity, and are packaged in an improper dose. Only ThyrAid™ has it all. ThyrAid™ was developed to adhere to the strictest quality standards and contain more bioavailability and effective ingredients than any other product, hands down. Which is why people are calling it the 'Ultimate Total Thyroid Support System'.
ThyrAid's™ proprietary formula utilizes 16 extensively researched ingredients that are at the top of their respective health goals in terms of quality standards, scientific research, and purity. We recommend comparing the ingredients in ThyrAid™ with the competition. We are confident that you will not find a better supplement for your thyroid on the market.
Thyraid™ Follows the Highest Quality Standards
ThyrAid™ contains 16 tested ingredients that meet the strength and purity guidelines of the USP/NF (United States Pharmacopeia–National Formulary). ThyrAid™ is manufactured in the United States in an FDA registered laboratory that exceeds industry standards. Our manufacturing facility is GMP-certified and abides by the strictest FDA recommendations.
Thyraid™ is the Best Thyroid Supplement on the Market
Boost Healthy Thyroid Function
Effective production of thyroid hormones and gland support
Promote Healthy Metabolism and Antioxidant Levels
Promote weight loss and increase energy
Support Adrenal and Pituitary Glands
Relieve thyroid fog. Boost mood. Lift depression
Strengthen And Support Immune System
Reduce effects of stress and fatigue
Improve Overall Hormonal Balance
Reduce hair loss/brittleness and improve skin
100% Risk-Free Results
Feel confident and secure with our 100% money back guarantee
100% Vegan Friendly
High quality capsules made from vegetable cellulose
Thyraid™ Gets to the Root of the Problem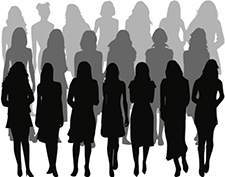 Did you know that 12% of the U.S. population will develop a thyroid condition during their lifetime? Thyroid disease afflicts an estimated 20 million people, 60% are unaware of their condition. Women are 5 - 8 times more likely to develop thyroid problems. Undiagnosed thyroid disease increases the risk for certain serious conditions, such as cardiovascular diseases, osteoporosis and infertility. We believe it's time to end this epidemic of living with the debilitating symptoms of thyroid disease through prevention and naturally balanced thyroid support.
For these reasons, it's crucial to take a daily thyroid supplement. This will give your thyroid the ultimate nourishment, support and balance it needs to effectively produce thyroid hormones which are necessary for all the cells and organs in your body to work normally.
ThyrAid™ stands above other solutions by attacking the problem at its root . ThyrAid™ is a painless, risk-free alternative to prescription drugs and the many negative effects they're known for. It's a unique, maximum strength, proprietary blend of ingredients that is specially formulated to provide the ultimate thyroid health care system.
Thyraid™ is Recommended by Doctors and Medical Scientists:
What Do Thyraid™'s Customers Have to Say?
All testimonials reflect the range of typical results that our customers experience.
Comment by: Gemma W.
I have been overweight most of my adult life and was diagnosed with hypothyroidism in my early twenties. I have tried many products to kick start my thyroid. None have had any real noticeable effect. Until I tried ThyrAid. Within two months I had not only managed to bring down my thyroid levels, but I actually started to lose weight. This is absolutely incredible. It is the only thing that has touched my metabolism, ever, my metabolism has totally changed. I am definitely continuing on this. This is AMAZING!
Comment by: Mary B.
I have a low thyroid function but had to stop taking thyroid hormones a few years ago due to severe heart arrhythmia. This meant all of my symptoms came back, tenfold. I would wake up in the early morning hours freezing cold, no amount of covers or clothing would alleviate this discomfort. I wouldn't be able to fall asleep so in the mornings I felt awful, which made my days difficult. My friend told me about ThyrAid, she also has a similar condition. I checked out the ingredients and found them to be an incredible blend, so I placed an order. I'm so happy I did. After just one week of taking the RDA of ThyrAid the nighttime cold feelings stopped. I am almost done with the first container and have already ordered and received two more, because I do not want to run out of this wonderful thyroid support. There have been a few nights where I felt a little cold but nothing like before. I feel much more rested and I'm not TATT. AT last, some relief. Thankyou.
Comment by: Joe K.
This supplement has drastically changed my life. I am borderline hypo, but have many of the classic hypo symptoms. The worst for me is the lack of concentration and fogginess in my head. I hate taking prescription medicine so I started to take ThyrAid. I'm on my second bottle and I can tell you that I feel a big difference. My blood levels remain similar but I feel different. My energy has increased and the fogginess has definately lessened. This was almost immediately after the first week and has only got better. The capsules are easy to take and I have had no side effects. Thank you!!
Comment by: Joe F.
Last year my doctor said my blood tests showed that my thyroid was under active. He immediately prescribed a thyroxine supplement but I suffered bad side effects from that. I did a lot of research looking for natural support and after trying quite a few others, found this one. It is really helping me a lot. I have more energy, especially in the afternoons when I felt the most tired. I am very happy with this and highly recommend it.
Comment by: Bradley S.
This is truly amazing! It really works! I have not only lost weight but don't feel as tired, sleep much better and my hair has stopped falling out. I was so happy to find an effecitive, vegan friendly product. I'm finally living my life and it feels AMAZING!
Comment by: Pamela D.
I love the fact that it's all natural and that it works by supporting my thyroid on many different levels. I'm in a win-win situation. My hair and skin are the best they have ever been, I don't feel so cold all the time and my energy is increased that I manage to exercise in the afternoons when normally I would be resting! I feel so positive about my future. Thank you!
Comment by: Ray K.
ThyrAid has really helped my symptoms. I noticed a benefit within a week. I recommend this product. I think it's life changing.
Comment by: Mandy F.
I have been taking thyroid medications for years dealing with thyroid related symptoms. I started taking this supplement two months ago. On my last test results, my doctor told me that my blood work was the best it's been in years. I also feel much stronger, sleep better, and my moods are much happier. I feel strongly that this product should be considered by anyone dealing with thyroid issues.
Comment by: Marty N.
This has all the very best tip top ingredients for thyroid health that my endocrinologist recommended. One pill is much easier than five pills! What a difference this has had on my life! Five Stars.